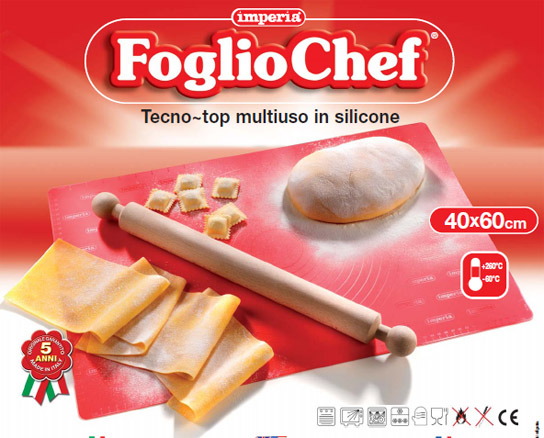 FoglioChef, the 100% food-grade SL70 silicone multi-purpose pastry mat withstands high and low
temperatures (+260°C and -60°C), adheres perfectly to the work surface, is non-stick, hygienic and easy
to clean. The concentric circles and cm/inch scale marked on its surface will help you roll out pastry and dough to precisely the right size.
FoglioChef can be used in any type of oven, is dishwasher safe and can be rolled up again after use and stowed in a small space.